Download Bible Plus
Application
Blackberry OS 5.0 introduced new API for faster access to media card. If you have OS 5.0 or better, use the version for OS 5.0
Current version: 1.9
Download Bible Plus for OS 5.0/6.0 OTA Or manual/desktop install bible_plus.alx bible_plus.cod
Download Bible Plus for OS 4.6/4.7 OTA Or manual/desktop install bible_plus.alx bible_plus.cod
Download Bible Plus for OS 4.5+ OTA Or manual/desktop install bible_plus.alx bible_plus.cod
Buy my software to control your BlackBerry from Desktop. SMS, Chat, BBM from Desktop Windows and OS X. tinycontroller.com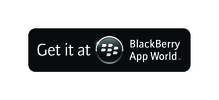 (The version in AppWorld includes KJV New Testament, so the file size is bigger)
NOTE: You can also download the beta/unstable version or if you have problem with latest version, you can download older version.
If you are in Indonesia, you can donate through Bank BCA: Nama: Yohanes Nugroho, No Rekening: 4531162816

Or fulfill my Amazon Wishlist
Bible
After you install the application, you need to download Bible one or more bible files. Installation instruction is avaiable in English and Bahasa Indonesia. You can read more about shortcuts and how to import PalmBibplePlus Notes in the documentation.
Source code
Source code for Bible Plus is licensed under GPL version 3, and is available for download: Bible Plus source code
<fb:comments></fb:comments>
Download using QR Code
You can use your Blackberry Messenger Application, or other QR Code reader (such as ScanLife Barcode Reader) to quickly install Bible Plus
Bible Plus for OS 5.0+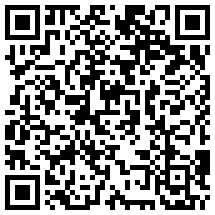 Bible Plus for OS 4.6+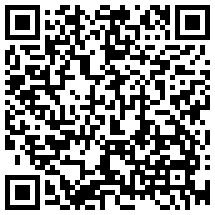 Bible Plus for OS 4.5+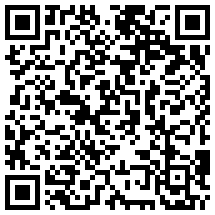 Changelog
Version 1.9: - Fix for searching byteshifted PDB files
Version 1.8: - (Appworld release only), added information about built in bible
Version 1.7: - (Appworld release only), added support for built in bible
Version 1.6:
Bug fix for byte shifted PDB
Version 1.5.4:
Fix important bug: some punctuation or 1 letter word sometimes missing in output
Version 1.5.3:
Version 1.5.2:
Version 1.5.1:
Version 1.5:
Option to change font
Option to change font size and color
Option to show bible names
Shortucts (see documentation)
Annotation/personal notes
Export note to Memo Pad
Impot note from Palmbible+
Version 1.2:
Version 1.1:
Fix Goto Verse
Add verse selection to "Select Book"
---
Copyright © 2010 Yohanes Nugroho