Installation Instruction
Download program Bible Plus, when you run it for the first time, this screen will appear: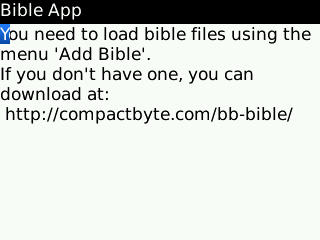 Select "Download Bible" menu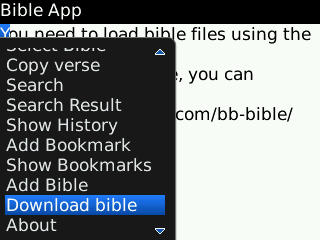 Browser will open, and you can select the bible version that you want to download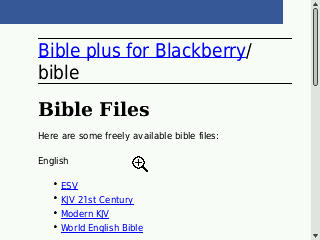 For this example, I will use Indonesian version: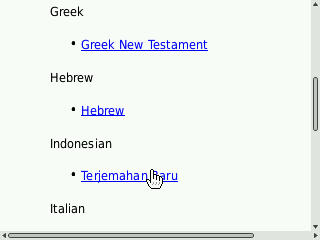 You will be aksed to save the file, answer "Yes"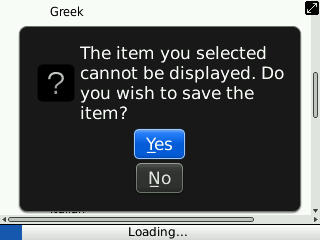 Then you will be asked where do you want to save the file, to make it simple, just store it in "Media Card", notice that the name is tb.pdb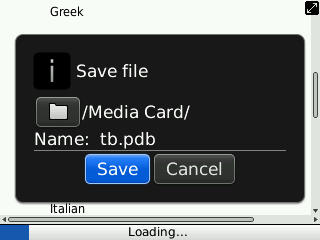 Downloading will begin it will take a long time to finish on GPRS/EDGE network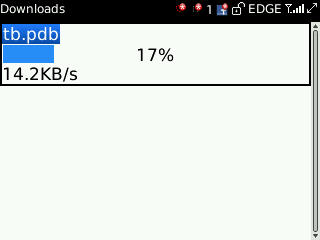 Wait until it finished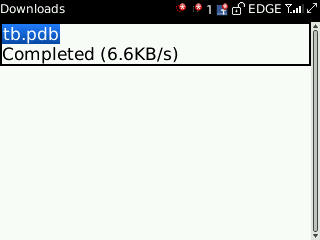 Now hit back several times to go back to Bible Plus. Then select the "Add Bible" menu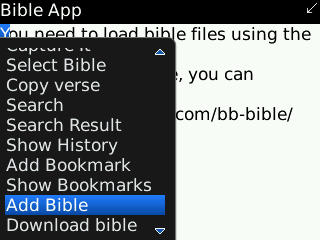 Choose SD Card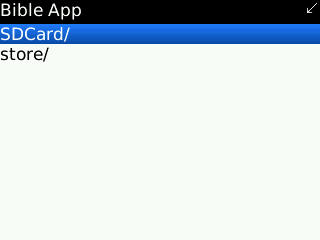 Then select the file (tb.pdb which I downloaded):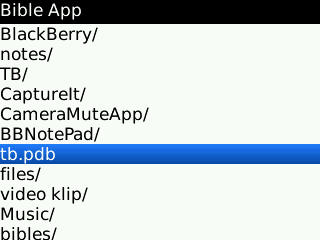 Now you can open the Indonesian bible: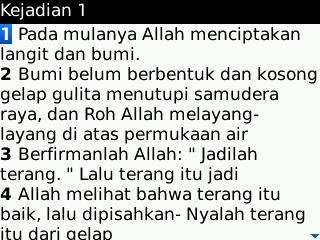 You can add more bible versions (English, Greek, Hebrew, etc). You can choose installed bible using the "Select Bible" menu.
---
Copyright © 2010 Yohanes Nugroho