Insert Number
On a BlackBerry, We can easily send an entire contact item to other people using "send contact" menu, but it is not easy to insert individual contact item, such as the phone number or email only to a message (or chat). On my Symbian phone, I have this menu called "insert number" that is very useful to insert contact detail to SMS message, Email, or notes.
This small application will create a system wide menu called "Insert Number" which can be used to insert part of contact details in your text.
This app is free. If you have any question, you can send it to yohanes@gmail.com.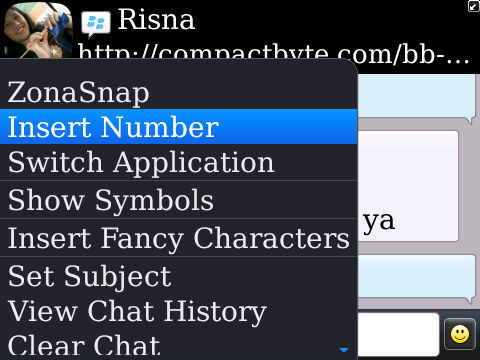 ---
Copyright © 2010 Yohanes Nugroho