TimeSpan
Just a simple BlackBerry application to count how many years/months/days something has gone by or will happen. How many weeks until my baby is born, how many years since we got married, etc. OS 4.5+.
Shortcut 'u' to move item up, or 'd' to move item down.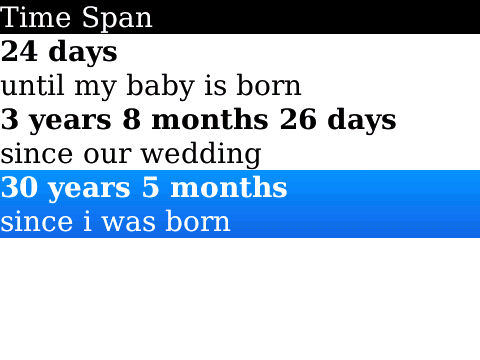 This app is free. If you have any question, you can send it to yohanes@gmail.com.
Version 1.1 (Sync support):
Old version
---
Copyright © 2010 Yohanes Nugroho