Memo2SD
There is no easy way to export all BlackBerry memos content as text files in Blackberry smartphone. You can copy paste the memo to a text editor (one by one) and you need to delete memos one by one.
This small application will export all of your memos (in the free version, you can not select which ones to export) to SD Card which can then be opened in your PC (or using file explorer in your Blackberry).
The version of this app in this site is free, but it is limited: you can not select memos to export and you can not mass-remove memos from memopad.
The appworld version is 0.99 USD, you can select which memos to export and you can mass-delete memos from memopad.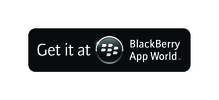 If you have any question, you can send it to
---
Copyright © 2010 Yohanes Nugroho