Bible plus for Blackberry
Bible Plus for Blackberry is a free and open source bible reader application for reading Palm PDB file compatible with PalmBible+.
You can download the application from the download page and the bible files from bible page.
Installation instruction is avaiable in English and Bahasa Indonesia after that you can read the documentation.

Features:
Multiple bible versions in multiple languages (bible files can be stored in media card)
Quick startup
Bookmarks, history
Fast search function
Copy/paste bible verse
Annotation/personal notes
Import your old PalmBible+ notes and bookmarks from your PalmOS
Export your annotation to Memo Pad

You can donate to help this project, or help translate the user interface to your language.
If you don't like this application, you can see other bible applications available for Blackberry.
If you have any question, you can contact me at: yohanes@gmail.com
If you are using Symbian, you can download Symbian bible that I wrote at http://compactbyte.com/symbianbible/.
If you are visiting this page from a computer, and you want to visit this page from your Blackberry, you can use the following QR Code: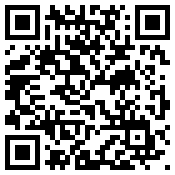 Or buy my software to control your BlackBerry from Desktop. SMS, Chat, BBM from Desktop Windows and OS X. tinycontroller.com.
If you are using BB10, you can try my barinstall service to install BB10 bars OTA.
Jika Anda ada di Indonesia, Anda bisa menyumbang melalui Bank BCA: Nama: Yohanes Nugroho, No Rekening: 4531162816

<fb:comments></fb:comments>
---
Copyright © 2010 Yohanes Nugroho